Welcome to sportsproview
Neal Horgan's book 'Second City' has made the eir Sports book of the year longlist.  It depicts the 2009 season and will be available here from the 5th of November 2016. It will also be available in all good book stores.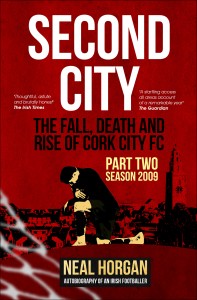 Neal Horgan's book 'Death of a Football Club?' which depicts the 2008 season at Cork City FC is currently available in our online store.